NCCA is updating Aistear: the Early Childhood Curriculum Framework.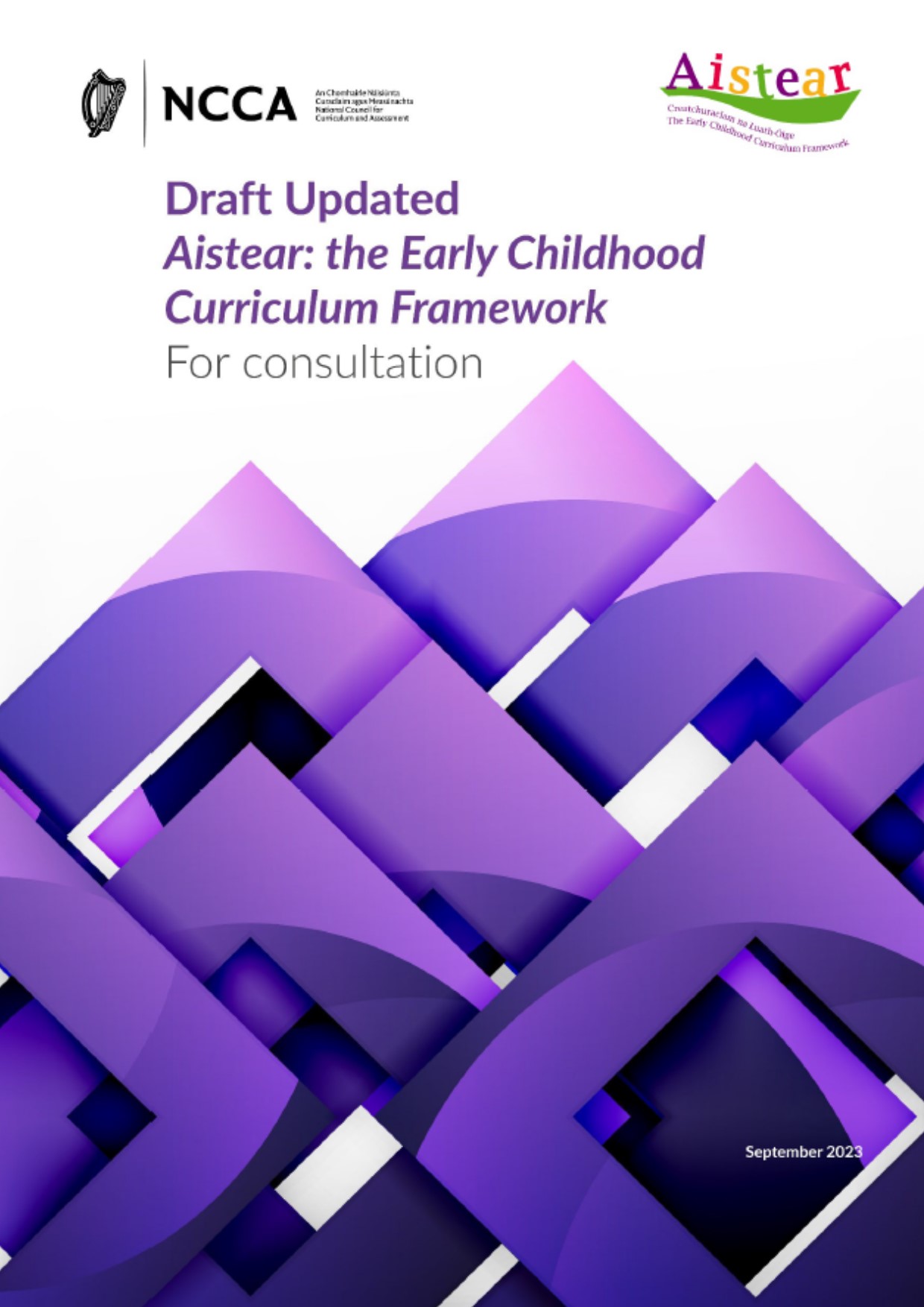 Phase 1 of the consultation to inform the updating process took place from May 2021 until April 2022. The proposals for an Updated Aistear are now available for consultation.
The proposals are informed by the key messages from Phase 1.
Phase 2 of the consultation is open until 14.11.2023.
Read the proposals for an Updated Aistear
View an information video about the proposals for an Updated Aistear
View 'Frequently Asked Questions about updating Aistear, including the consultation'
Updating Aistear Phase Two Online Focus Groups
Open public and Early Childhood Educators- 26th September 2023 7-8 pm
Childminders - 28th September 2023 7-8 pm
Early Childhood Educators - 10th October 2023 7-8 pm
Parents - 11th October 2023 10:30 - 11:30 am
Open public - 11th October 2023 03:30-04:30 pm
Oscailte don phobal - 12ú Deireadh Fómhair 2023 3:30 - 04:30 i.n (Beidh an grúpa fócais seo ar siúl trí mheán na Gaeilge)
Focus Group Registration link
Online Questionnaires and Written Submissions