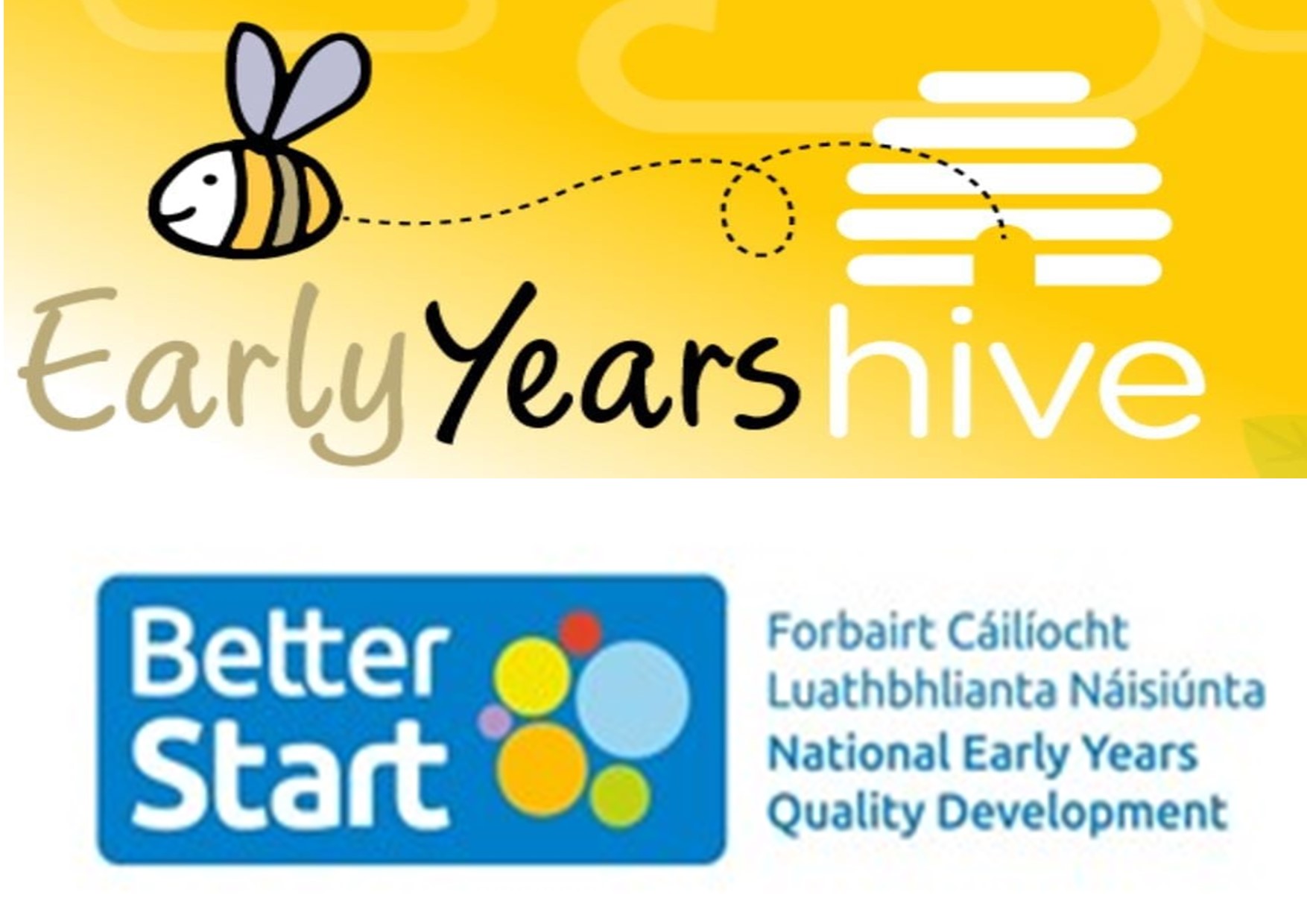 We are pleased to announce that next week we will be launching Better Start Early Years Learning and Development link to register for Continuous Professional Development (CPD). Primary Authorised User/Primary Authorised (Delegates) will be able access the link on Hive to register Early Years staff in their setting to gain access to a range of e-learning and instructor-led content to support the delivery of CPD training to the Early Learning and Care sector.
Training is delivered through the following programmes:
AIM Level 3

National Siolta Aistear Initiative (NSAI)
To support Primary Authorised Users/Primary Authorised (Delegates) to register Early Years Educators for CPD, the webinar will cover the following content:
Introduction to Accessing Continual Professional Development (CPD)

Accessing the Learning Platform

Features of the Learning Platform
The webinars will take place at the dates/times outlined below.
Please click on links to register for preferred webinars:
Better Start Continuous Professional Development Registration CCC
06/12/2022 from 10:00am - 11:30am
Better Start Continuous Professional Development SP Event 1
Thursday 8th December @2:30pm
Better Start Continuous Professional Development SP Event 2
Thursday 8th December @ 6:30pm
Better Start Continuous Professional Development SP Event 3
Friday 9th December @10:00am
Better Start National Early Years Quality Development