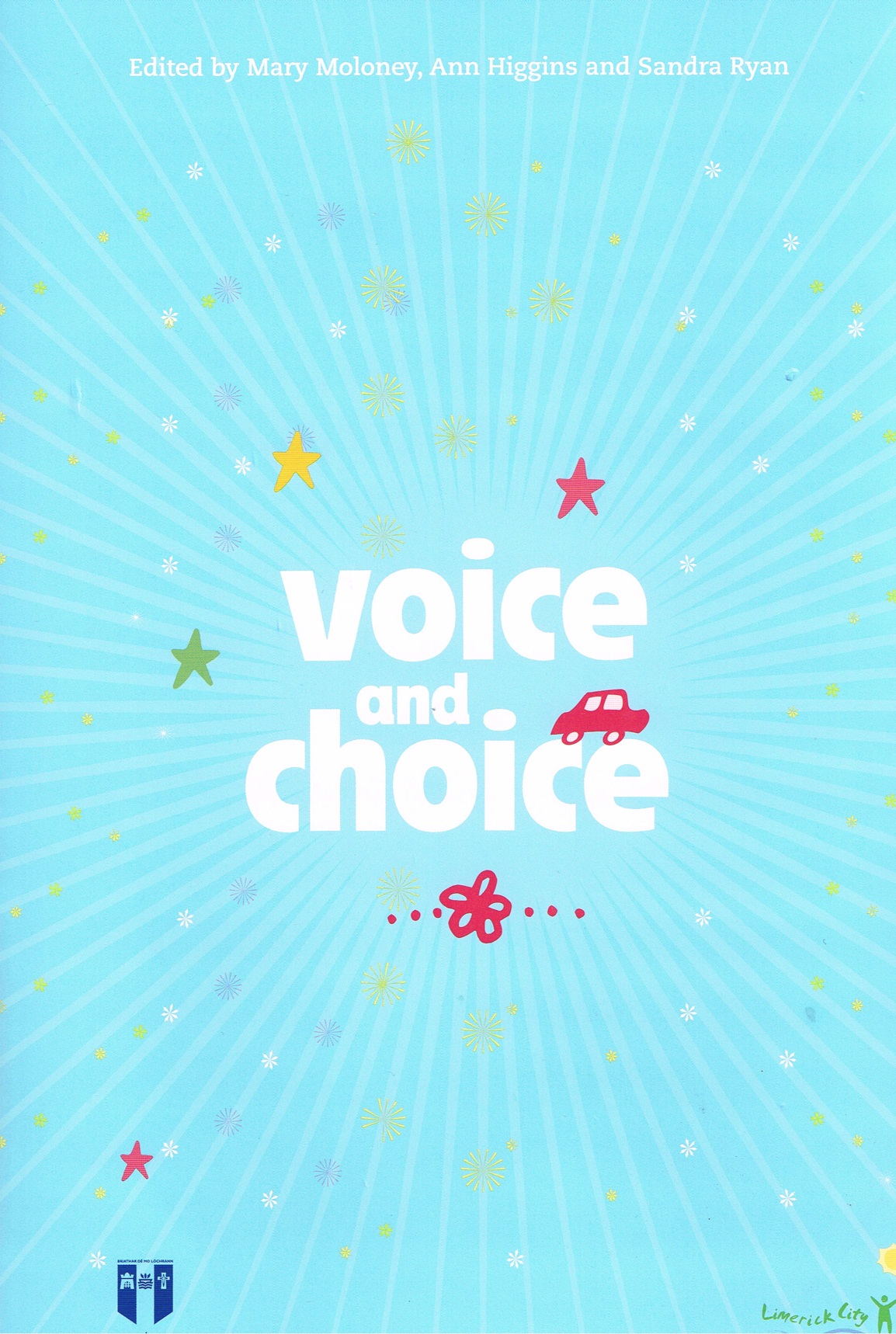 The "Voice and Choice" Curriculum Framework is a collaborative project on behalf of the Limerick City Childcare Committee and the Targeting Educational
Disadvantage project (TED) at the curriculum Development Unit, Mary Immaculate College, Limerick. The framework has a number of co-authors: Mary Maloney, Ann Higgins and Sandra Ryan.
A number of factors contribute to the delivery of a quality school age childcare service. A key element is the programme of activities delivered on a day to day basis with the emphasis on play. "Voice and Choice" is an activity based curriculum for the school age sector and provides support for practitioners in establishing appropriate environments, understanding the developmental needs of the diverse age range within school age childcare settings, and in providing invaluable guidance on how to plan activity programmes.
The framework is set out in two parts:
Part One
Part Two

Child Development
School Age Environment
Programme Planning
Inclusion.

Play
Movement
Dance
Drama
Arts Education
Physical well-being
Fun with food
Social & emotional well-being
The framework aims to support School Age Childcare Providers to:-
Review and develop best practice collaboratively with relevant stakeholders
Engage more meaningfully with parents and children about the type of school age childcare service they offer
Develop inclusive practice
Ensure that PLAY is the foundation of any school age childcare programme
Actively involve children in the on-going development of school age childcare programmes
Increase their knowledge and skill base
Embrace a holistic approach to the delivery of school age childcare
Participate in on-going training and development opportunities
Engage in regular review and monitoring of emerging best practice in the school age childcare sector in Ireland.
For more information on the Voice and Choice Programme, contact Offaly County Childcare Committee on 057-9135878
Copies of the Voice and Choice Programme can be purchased here